proud to represent one of the most globally recognized names in rupture disk technology throughout our entire territorial footprint. Zook rupture disks cover a broad range of industries and provides quality designs of high performance solutions. If you are looking for Reverse Acting, Forward Acting, Sanitary solutions, Graphite, or just about anything else, Zook has a solution for you.
Chalmers & Kubeck South is
In addition to a variety of rupture disk technologies ,Zook also has a line of Explosion Vents as well as Transportation Disks and Burst Sensors and indicators. Check out the variety of solutions using the menu to the right, or browse through Zook rupture disk solution by clicking on the applicable industry below. If you have any questions not covered here, please contact us for assistance and one of our solution specialist will gladly assist you in finding the best solution for your application.
Z-Size: Online Rupture Disc Sizing Program
Zook now has an online application where customers can get a free log in, create a project, and add to it all of the sizings needed by simply filling in a form with the required data. The form is clean and easy to use but powerfully flexible with all varieties of media including the ability to enter custom gases along with the weight and density for a truly custom sizing. Once you have completed your project or sizings, you can print them off directly from the browser. They are also stored here, under your account, for easy access at a later date.
For your convenience, we have embedded the tutorial videos below directly from Zook as well as a link to log in to the custom sizing program.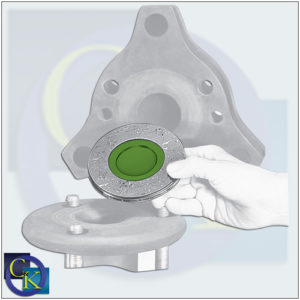 The RC Series is designed to fit standard AAR 2″ metal seated safety vents.