Control Valve Solutions & Factory Service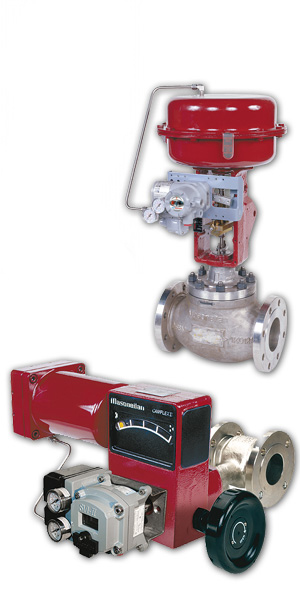 Chalmers & Kubeck have been proudly serving a wide variety of Power, Water and Industrial customers for decades and through those many years, we have had the pleasure of representing and working with premier product lines. Through those years, we have seen tremendous growth and with low turnover, we have been able to acquire as well as develop some of the best technical sales teams in our industry. Combine that with the engineering teams we staff at our corporate facility and the enormous size and scope of work that they have handled through the years, there is probably not much we have not seen or we can't handle.
Our focus and commitment to our customers is to be the one call they need to make to find a true solution. Our approach to being best in class is for us to constantly be learning so that we may be able to quickly and professional provide solutions for even the most difficult of applications. Being partnered with Masoneilan, a company who thrives on severe service solutions and building custom control valve solutions when need be, we are able to add quality products to the application expertise we bring.
All of our product technicians go through extensive in house training in addition to the multiple levels of Factory training as required for us to be the factory service arm for our long list of premier lines. We work hard to cross train when we can, get them in to a variety of industries to extend their expertise, and give them a place to call home and grow a career so as to retain the huge investments in to our people. This translate in to a long standing service team to be there and support any solution through proper factory PM programs and lifelong asset management and repair histories with our Valvkeep software. All of this data is available to our customers through our 24/7 web application we call VK Viewer.
We feel this combination of people, knowledge, and products make us uniquely able to help our customers and we can't wait to tackle your most difficult or stubborn issue. So give some thought to your most troublesome control valve issues, and then contact us below to let us in on what you are facing so we can prove to you that you need not worry, or call anyone else. We got this!