Pressure Relief Valve Service And Repair
Overview
A number of years ago the ASME and National Board established certain critical basic rules for the repair of "V" and "UV" stamped safety / safety relief valves. Under this National Board Program, designated by the "VR" stamp, certain basic rules for the repair organization must be established, followed and maintained. A detail of these can be found in Section RA-2200 of the National Board Inspection Code.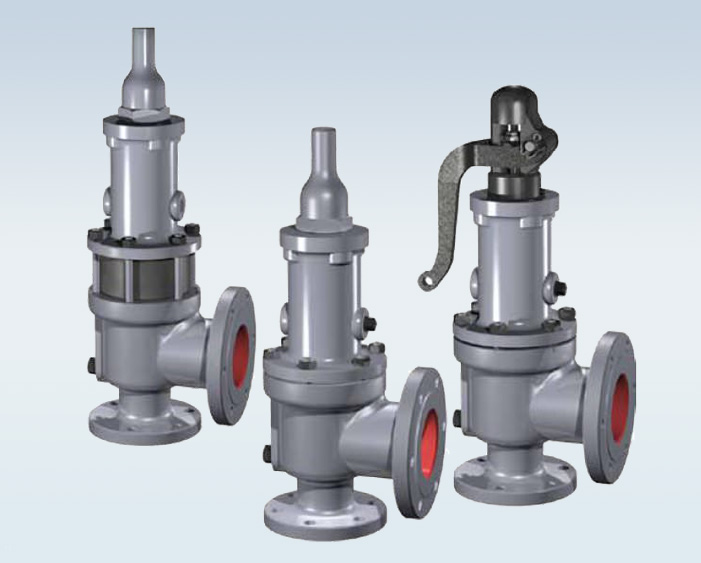 Dresser, Inc. manufactures the premier boiler safety valves and pressure relief valves in the industry, Consolidated®. Dresser authorizes a very select group of companies to be their exclusive factory authorized repair and service centers, known as Green Tag Centers® (GTC). The GTC program is recognized worldwide and is the model many other manufacturers have copied when establishing their own after-market service programs.
Chalmers & Kubeck has the Largest Inventory of Consolidated Safety Valves on the entire east coast. We offer sizes 1/2″ thru 8″ Flange / Threaded Conventional, Bellows or Pilot Type.
This team of valve and instrument specialists works closely together to provide customer assistance in technical sales, quotations and delivery. Chalmers & Kubeck maintains around-the -clock service, which includes the assembly and test of new CONSOLIDATED® pressure relief valves, plus full machining and repair operations for industrial valves of many types and manufacturers. C & K currently employs a staff of over 75 technical and administrative personnel.

Chalmers And Kubeck Capabilities
Eight (8) Consolidated® Green Tag Service Centers
Charlotte, NC
Cayce, SC
Factory Trained & Certified Technicians
New Consolidated® Pressure Relief Valves & OEM Parts
$5 Million in Combined Inventories Available for shipment TODAY!!!
ASME Section I Certified for New Boiler Safety Valves
ASME Section VIII Certified for New Process Pressure Relief Valves
NBBI VR Certified Repair; ALL Types and Manufacture Pressure Relief Valves
Steam, Air, Nitrogen, Water Testing Capabilities
Mobile Valve Repair Trailers
On-Site Repair and Testing
Dresser EVT® Electronic Valve Testing
AVK® Computer Assisted Valve Calibration
ValvKeep® Asset Management Software