Valves, Actuators, and Industrial Products
Valves, Actuators, and Industrial Products
Overview
At each of our 12 convenient locations, the Chalmers & Kubeck Valve and Actuation Technicians are factory trained and certified.  Each expert Technician is required to meet stringent factory standards prior certification so you can be confident that we will provide the expert, efficient, and comprehensive service that you expect. 
Our services include field trouble shooting, actuator refurbishment, control enhancement, electronic valve testing, torque verification, turnkey overhauls / repairs, retrofits, and valve testing / certification. We offer complete reconditioning of ball valves, butterfly valves, check valves, control valves, gate valves, globe valves, parallel slide valves, pilot operated valves, plug valves, pressure relief valves, pressure safety valves, vacuum break valves, and other specialty valves.
Consolidated Pressure Relief Solutions
Baker Hughes manufactures the premier boiler safety valves and pressure relief valves in the industry, Consolidated®, and authorizes a very select group of companies to be their exclusive factory authorized repair and service centers, known as Green Tag Centers® (GTC). Ten of the 12 C&K Service Locations are GTCs, which means that you will receive best-in-class aftermarket product support. With our OEM trained and certified valve technicians, you know that your relief valves will be rebuilt correctly to exacting standards.  Prior to certification, each of our valve technicians must go through Baker Hughes classroom training that includes applicable codes and standards, proprietary repair procedures, and practical hands-on instruction. The technician must prove their proficiency during both written and practical examinations covering relief valve repair, assembly, and testing. With our certified Green Tag Technicians, you can rest assured that your valves will be serviced in compliance with ASME and NBBI (National Board of Boiler and Pressure Vessel Inspectors) standards so they perform their critical safety function as intended. 
Each of our GTC service locations has compete machining capabilities, calibrated measuring and testing equipment, specialized electronic valve testing equipment, and ValvKeep, a proprietary electronic data management system, so you can track and trend the repair history of your valves. We also carry significant inventory of Consolidated pressure relief valves and OEM certified replacement parts ensuring rapid response to your urgent repair needs. If for some reason we don't have a part in stock locally, we have access to all parts stocked by GTCs throughout the entire United States and can have them overnight shipped to one of our service centers. We are your trusted local pressure relief valve service center whether your valves are Consolidated or another manufacturer's brand.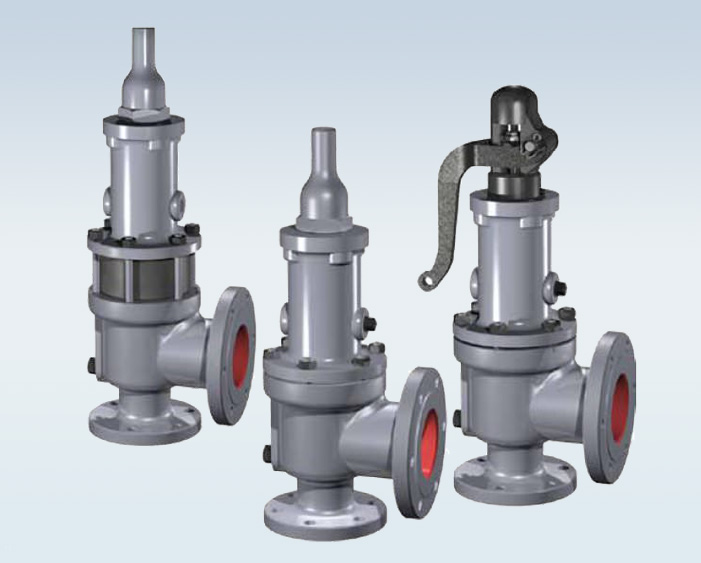 Limitorque Valve Actuation Systems
Since the first installation of its Limitorque Machine (limit & torque capable) in 1929, Limitorque has been manufacturing some of the most innovative and dependable motor-operated valve actuators for demanding industrial applications.  Flowserve, the parent company of Limitorque, authorizes a select group of companies to be their "Limitorque Blue Ribbon" service and repair centers.  Chalmers & Kubeck is proud to be the largest Limitorque Distributor east of the Mississippi River and that all twelve (12) of our locations are Limitorque Blue Ribbon Service Centers.  With over 20 years  providing outstanding Blue Ribbon Service, C&K is your go-to solution for actuator sizing, selection, adaptation, installation / certification, maintenance, repair, and field service.
From preventative maintenance to more advanced diagnostics, C&K is also uniquely positioned to offer hands on technical training to your I&E Supervisor and Technicians. With our Limitorque Certified Technical Trainer and an entire trailer full of cut away and demo units for hands on troubleshooting, disassembly, inspection, parts replacement, wiring, re-assembly, and limit setting the syllabus can be tailored to match your training requirements.
This team of valve and instrument specialists works closely together to provide customer assistance in technical sales, quotations and delivery. Chalmers & Kubeck maintains around-the -clock service, which includes the assembly and test of new CONSOLIDATED® pressure relief valves, plus full machining and repair operations for industrial valves of many types and manufacturers. Additionally, C&K provides comprehensive design and manufacturing services to adapt your existing manual valve or a new manual valve to a motor operated actuator for enhanced process control and operator safety.
Chalmers & Kubeck Capabilities
Ten (10) Consolidated® Green Tag Service Centers
Twelve (12) Limitorque Blue Ribbon Service Centers

Springfield (Westfield), MA
New Brunswick, NJ
Philadelphia (Aston), PA
Pittsburgh (Beaver Falls), PA
Charlotte (Gastonia), NC
Columbia (Cayce), SC
Chattanooga, TN
Atlanta (Watkinsville), GA
Decatur, AL
Mobile, AL

Three (3) Masoneilan Authorized Repair Centers (MARC)

Charlotte (Gastonia), NC
Columbia (Cayce), SC
Mobile, AL

Factory Trained & Certified Technicians
New Consolidated® Pressure Relief Valves & OEM Parts
$10 Million in Combined Inventories Available for shipment TODAY!!!
ASME Section I Certified for New Boiler Safety Valves
ASME Section VIII Certified for New Process Pressure Relief Valves
NBBI VR Certified Repair; ALL Types and Manufacture Pressure Relief Valves
Steam, Air, Nitrogen, Water Testing Capabilities
Mobile Valve Repair Trailers
On-Site Repair and Testing
Dresser EVT® Electronic Valve Testing
AVK® Computer Assisted Valve Calibration
ValvKeep® Asset Management Software
Factory Authorized Sales & Service*
A-T Controls
Automation Service™
Carter Process Control
CHEMRAZ®
Consolidated – Green Tag Service Center
DSS® Valves
DURCO® – Black Tie Plus Service Center
FLO-TITE™ Valves & Controls
HP Valves
Jacoby-Tarbox®
Jerguson®
KINETROL
MARC – Masoneilan Authorized Repair Center
Max-Seal® Valves & Controls
OMB® Valves
Schubert & Salzer
VELAN Valve Products
*Note: Authorized Sales and/or Service are restricted to specific territories.
Other Valves / Actuators Serviced**
Anderson Greenwood™
AUMA®
Bettis™
Bonney Forge®
Chapman
CCI-Drag®
Copes-Vulcan®
CRANE®
Crosby™
Daniel Control Valves
EIM™
Fisher™
Full Flow
Ferris
Keystone™
Kunkle
Powell Valves
PRATT®
rotork®
Vanessa™
Vatek®
Weir / Atwood-Morrill®
Yarway™
**Note: List not all inclusive – give us a call 610-494-4300.