Variable Resistance Trim (VRT*) Solution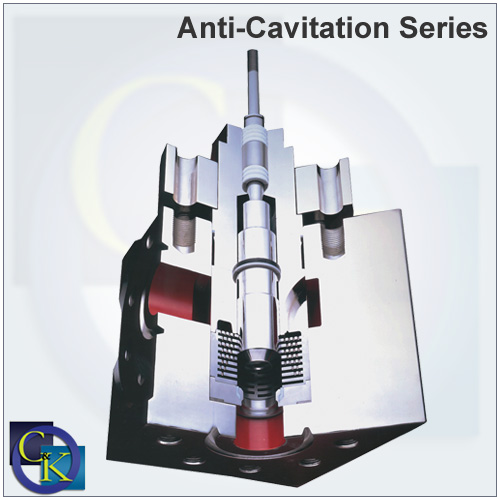 Control Valves, Masoneilan, Severe Service
Variable Resistance Trim (VRT*) Solution
The Masoneilan Variable Resistance Trim (VRT) anti-cavitation solution features a brazed stack of drilled plates that channels flow through multiple turns to control cavitation. It offers a balance between cavitation protection and valve capacity in high-pressure, liquid letdown applications. It is a well-suited option for applications with custom flow characteristics and custom capacity requirements combined with severe cavitating conditions caused by high-pressure drops. The VRT solution is available within the Masoneilan 79000 Series and 41005 Series globe and angle valve platforms.
Features And Benefits
Innovative stacked plate geometry in the Variable Resistance Trim (VRT) for smooth throttling control
Unlike other stacked plate designs, the segmented plates in the VRT trim offer seamless continuity in flow control and avoidance of potential "dead regions"
Increasing flow area supports high capacity while maintaining precise control when operating near the seated position
Common Applications
The Masoneilan VRT solution is suited for high-pressure, high capacity applications that require customized cavitation control and capacity. The VRT is also a good solution that balances dynamic valve stability with actuator stiffness for an integrated turnkey solution.