Type 3500 Electromatic Ball Valve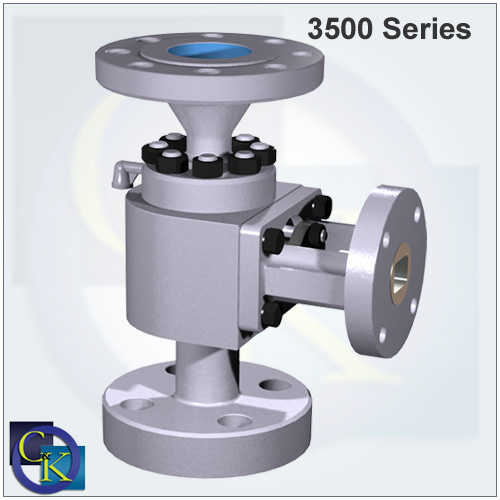 Consolidated
Type 3500 Electromatic Ball Valve
The Consolidated Series 3500 Electromatic Ball Valve (EBV) is designed to provide automatic or manual overpressure protection for steam boilers, and can also be used to assist start-up and shut-down venting. The EBV offers increased boiler efficiency. It is configured for dependable service in superheated and saturated steam applications.
Features And Benefits
Power-actuated relief valve offers low maintenance.
Durable construction for improved valve cycle life.
Features an expandable body joint graphite seal and replaceable ball assembly.
Alloy steel body with Colmonoy coated Inconel alloy ball and seat assembly.
Spray and fuse process to physically bond the carbide coating to the substrate, followed by omni-directional lapping to create sealing in all positions.
Common Applications
The Type 3500 electromatic ball valve is most commonly used on steam power and boiler generation systems. It can also be used in applications such as steam lines for process plants, paper mills, chemical plants and co-generation boilers.