MT Bevel Gearbox (Phased Out With B-320 Series)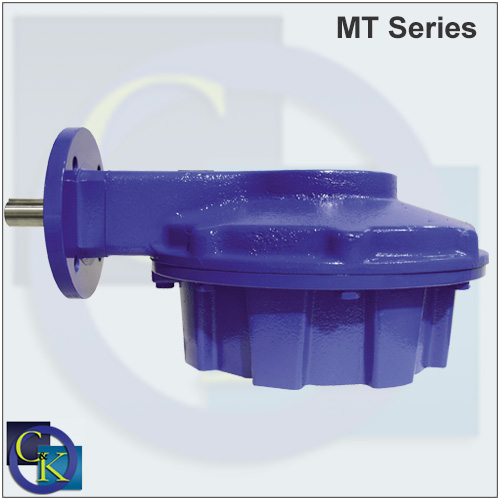 Limitorque
MT Bevel Gearbox (Phased Out With B-320 Series)
The Limitorque MT series is a superior combination of a bevel gear operator torque housing with a new thrust base design ideally suited for torque-seated valve applications and applications involving elevated process temperatures. Both the bevel gear and the thrust base housings are of ductile iron. Robust thrust bearings and drive sleeve/stem nut design combine to offer the most rugged bevel gear operator available for handling the seating and unseating forces of high-pressure gate and globe valves used in power plants worldwide. The operator stem nut is shouldered in the drive sleeve to capture thrust forces within the thrust housing without transferring those forces to the torque housing. Available in torque ranges to 3 000 ft-lb and thrust ranges to 100 000 lb., the MT series provides high efficiency and strong design for every application. When motorized by the Limitorque MX, SMB or L120 series electric actuators, the MT offers flexibility for a wide range of valve opening and closing times. Backed by unsurpassed sales and service support, Flowserve Limitorque Actuation Systems deliver the technology needed for reliable power plant valve operation today and for years to come.
Features And Benefits
All housing construction is of ductile iron
Suitable for the rigors of high-temperature applications
Easily mounted to Limitorque's electric actuator products; MX, L120 and SMB
Provided with precision roller or thrust bearings
Thrust ratings of from 65 000 to 100 000 lb.
Common Applications
Gas Production, Heavy Oil, Oil Sands and Shale, Molten Salt Transfer, Nuclear Service, Petroleum Production and Refining, Sewage Collection and Treatment, Filtration, Tank Farm Transfer, Water Supply and Distribution (water), Boiler Circulation, Decoking, Desalination