Model 12400 SIL2 Digital Level Transmitter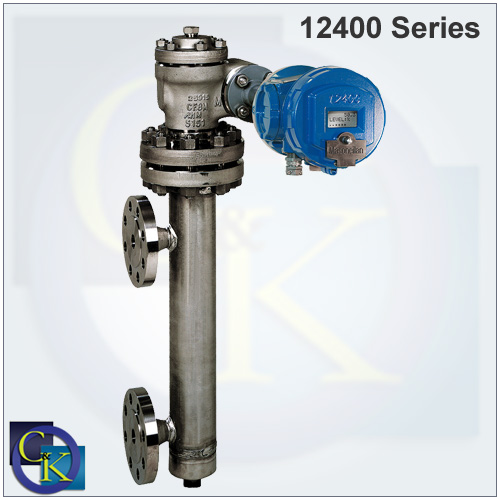 Instrumentation, Masoneilan
Model 12400 SIL2 Digital Level Transmitter
The 12400 Series Level Transmitter from GE Energy is a reliable torque tube-type liquid level transmitter based on field-proven displacement technology using Archimedes' principle of buoyancy.
The 12400 Series enables the level measurement, and low- and high-level switch functions to be managed by a single instrument, virtually eliminating the need for additional level switches.
All features and functions are easily accessible using the Masoneilan ValVue Communication Software or any other HART-compatible handheld or DCS, to configure, calibrate, and diagnose the instrument.
Features And Benefits
Integrated level transmitter and switch functions for single-instrument operation
Operable with Masoneilan ValVue software or DTM for reduced installation and start-up costs
Interoperability with HART-compatible handheld and DCS for flexible integration
SIL2 certified in accordance with IEC61508 per EXIDA, the 12400 Series transmitter, is suitable for use in safety instrumented functions.
Torque tube technology for a highly accurate instrument capable of measuring the liquid level of a fluid with unknown specific gravity
Surface turbulence and foam do not impede the displacer when installed in a chamber for excellent stability
Meets requirements of most installations with top, side, or bottom connections and a full rotation in the horizontal plane to accommodate process structures for installation flexibility
Common Applications
The 12400 Series can measure and transmit a 4-20mA signal corresponding to the level in a vessel or the interface of two liquids of different specific gravity. It can also act as a level switch. The 12400 Series is an excellent choice for severe operating environments including:
High temperature (wide process temperature range: -210 to +450°C or -350 to +850°F)
High pressure (wide pressure range: up to ANSI Class 2500)
Safety applications requiring SIL2-capable instruments
NACE service