High Performance Butterfly Control Valves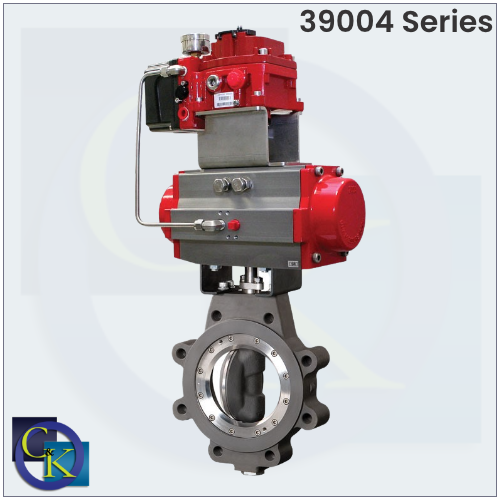 Control Valves, Masoneilan, Rotary Products
High Performance Butterfly Control Valves
The high performance butterfly valve delivers heavy-duty, automatic throttling control flow for applications involving large flow rates and moderate pressure drops. It incorporates the two basic features of the high performance butterfly valve types: a PTFE, RTFE, or metal seal ring instead of a liner and double offset (eccentric operation) to reduce seal friction and operating torque and provide superior performance compared to conventional butterfly valves.
Features And Benefits
Low torque, double offset disc improves control performance and reduces seal wear for longer operating cycles and reduced maintenance
Rugged guiding supports long-term shut-off and throttling accuracy
The flangeless (wafer), or single flanged (lugged) construction option greatly reduces the size and weight, simplifying installation and piping requirements
High Cv ratings support high capacity capability at low pressure differentials
Common Applications
The Masoneilan High Performance Butterfly valve offers accurate control of high capacity, moderate pressure drop service.