Jerguson LumaStar LED Illuminator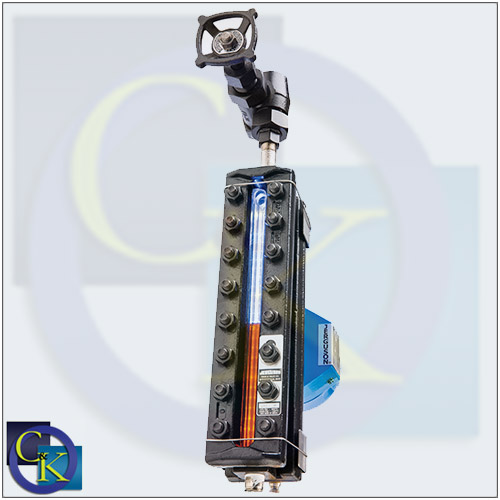 Clark-Reliance
Jerguson LumaStar LED Illuminator
The Jerguson LumaStar LED Illuminator is the only white LED based illuminator, available in both aluminum and 316 stainless steel, that carries 3rd party certifications by world-wide agencies for use in hazardous locations. The inherent benefits of LED's are well known: long life, low power consumption, etc. The use of focused, white LED's directs an intense amount of light into the gage thus allowing the user to view an accurate level indication even under dirty conditions.
Without an illuminator, it can be difficult to determine where the fluid level is inside of a dirty level gage or one that contains a dark fluid, such as heavy oil. For this reason, the color of the illuminator is critical to cut through dirt or coatings on the glass or penetrate dark colored fluids. All competitive units on the market (designed for glass level gages that carry Class I, Division 1 certification) utilize colored LED's that cannot cut through dirt or coatings that can build up on the surface of the glass.
Jerguson illuminators feature white LED's that can cut through dirt and coatings on the surface of the glass as well as penetrate dark-colored fluids, allowing operators to safely find the level in the glass level gage during critical solutions.