75000 Series Tank Drain Sweep Angle Valve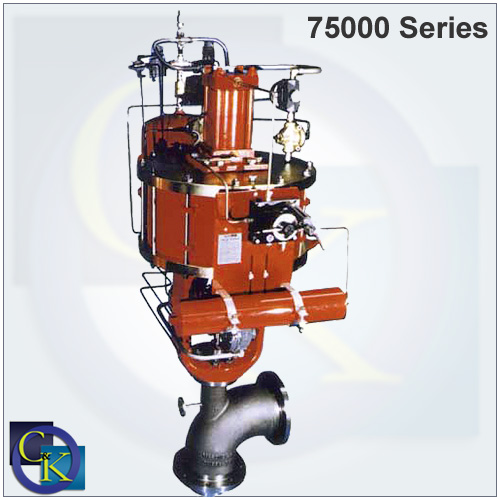 Control Valves, Masoneilan, Severe Service
75000 Series Tank Drain Sweep Angle Valve
The 75000 Series is a full sweep angle valve specifically used for tank level control applications in the chemical and petrochemical industries. This control valve design is suitable for use with highly corrosive or viscous fluids and is a good solution in PTA (pure terapthalic acid) applications as well as with other volatile chemical services.
Features And Benefits
Anti-erosive valve geometry combined with hardened materials helps reduce operating and maintenance costs
Heavy duty plug design reduces erosion impact from solids or debris found in tank bottoms
Large streamlined flow paths allow the safe passage of entrained particles through the control valve to help improve process uptime and reduce inventory, maintenance and replacement costs
Common Applications
The Masoneilan 75000 Series control valve design is suitable for direct installation onto tanks utilized within various chemical and petrochemical production processes. The valve can be directly mounted onto vessels with the seat ring captured between the valve outlet and the tank-mounting flange. The 75000 Series trim features heavy plug guiding and contoured plug construction.