496 Series Electric Rotary Switches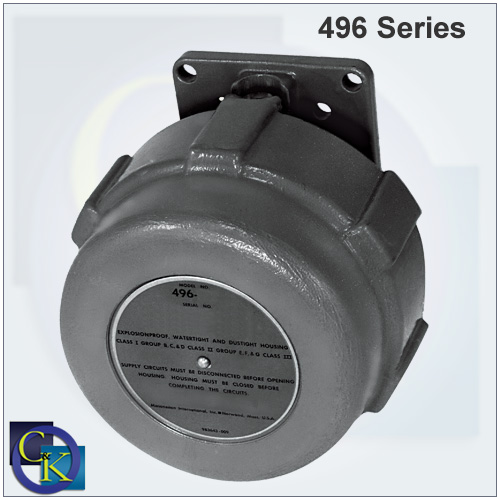 Instrumentation, Masoneilan
496 Series Electric Rotary Switches
The Masoneilan 496 Series switches and position transmitters:
Are configurable as electro-mechanical switches, proximity switches, or opto-electronic position transmitters.
Indicate predetermined stroke positions for control valves.
Offer high resistance to vibration and electrical interference for excellent valve-mounted performance.
Tolerant to harsh environments
Approved for use with various hazardous area ratings including ATEX, FM and CSA.
Features And Benefits
Flexibility for monitoring control valve stroke position
Lower inventory and reduce the training required to operate and maintain these devices
Weather-proofing and dust resistance offer long-term performance in harsh operating environments
Greatly reduced sensitivity to vibrations and electrical interference.
Low operation friction which extends product life