174 Series Pressure Regulator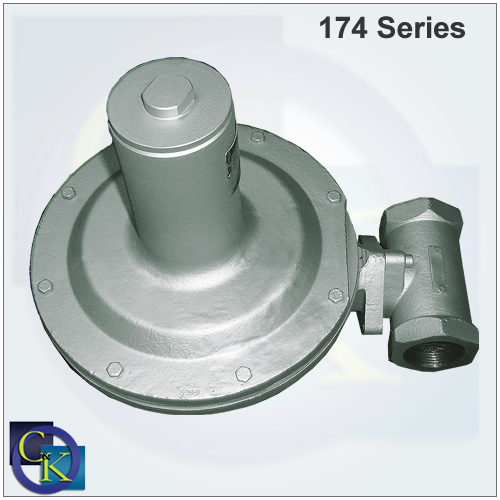 Masoneilan, Regulators
174 Series Pressure Regulator
The Masoneilan 174 Series is a pressure regulator designed specifically for accurate low-pressure regulation of air or gas services. Soft-seat construction and a lever actuator help ensure consistent tight shut-off. Additionally, a large diaphragm area provides highly sensitive modulation at low-pressure settings.
Features And Benefits
Large diaphragm area and lever system offer high sensitivity and accurate control for low pressure air or gas applications
Lever system enables field conversion between pressure reducing and relief operation
Flexible design allows the actuator to be repositioned in the field in 90 degree increments to suit piping requirements and helps reduce both inventory and installation costs
Bolted body-to-actuator design enables in-line maintenance and repair, helping to reduce downtime and improve process efficiency
Common Applications
The Masoneilan 174 Series regulator is for precise control in industrial, low-pressure air and gas applications.