171-172 Series Pressure Reducing Regulators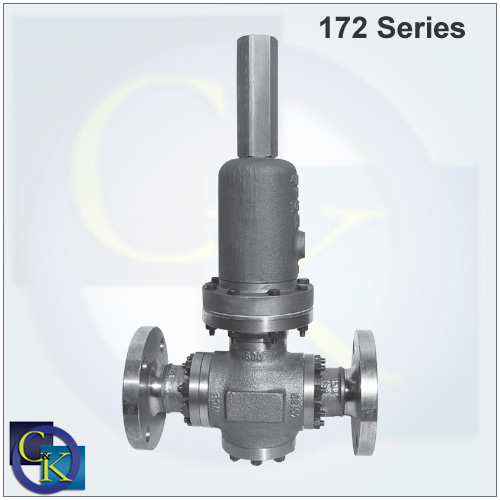 Masoneilan, Regulators
171-172 Series Pressure Reducing Regulators
The 171-172 Series regulators are a line of heavy duty self-contained pressure reducing regulators with the flexibility to handle demanding applications including high temperature and pressure. They offer accurate reduced pressures of air, liquid and saturated steam and a wide range of customization for difficult applications.
Features And Benefits
Simple, self-contained construction reduces the number of parts helping to improve process performance and keep maintenance costs low
Multiple spring range options provide tighter control to set point for improved process consistency
Internal sensing and large diaphragm area facilitate accurate pressure control
A wide range of custom options, including alloy construction, provide reliable solutions for the most difficult applications for long term reliability
Common Applications
The Masoneilan 171-172 Series regulators provide accurate pressure reduction in less severe industrial liquid, gas, and steam applications.