1700 Maxiflow Safety Valve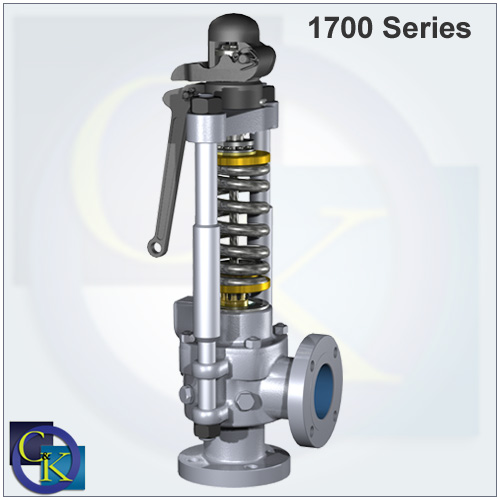 Consolidated
1700 Maxiflow Safety Valve
Consolidated Maxiflow high pressure safety valves are premium products that are installed on many power generating stations worldwide to help protect boilers from overpressure conditions. With a proven design, the Consolidated Type 1700 Maxiflow* safety valve has been providing seat tightness and blowdown performance for more than 50 years.
Features And Benefits
Thermodisc* seat design provides seat tightness for increased performance.
Adjustable blowdown design reduces blowdown and shortens reseat time.
Side rod construction allows for much easier valve disassembly.
Designed for use in subcritical and supercritical boiler protection applications.
Common Applications
Its quality design offers solid performance in the following steam applications for boiler protection:
Sub Critical
Super Critical
Ultra Super Critical
Cogeneration
Paper Mills