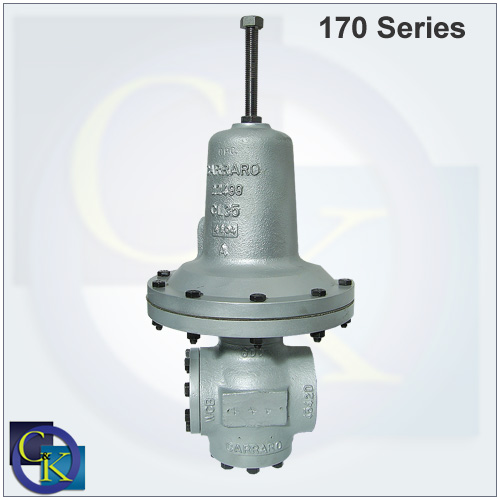 Masoneilan, Regulators
170 Series Regulators
The Masoneilan 170 Series is a small, cast iron regulator for pressure reducing or back pressure (relief) control. It is self-contained for simple installation and its single-seat construction features metal or soft seats for tight shut-off.
Features And Benefits
Simple, yet rugged, construction helps improve performance and reduce maintenance and repair costs
Self-contained, single-seat design helps reduce downtime and improve process yield
Small size and low weight offer ease of installation
Common Applications
The Masoneilan 170 Series regulator is for pressure control in low volume reducing or back pressure (relief) industrial liquid, gas, and steam applications.