10900 Series Pressure Regulator-Actuator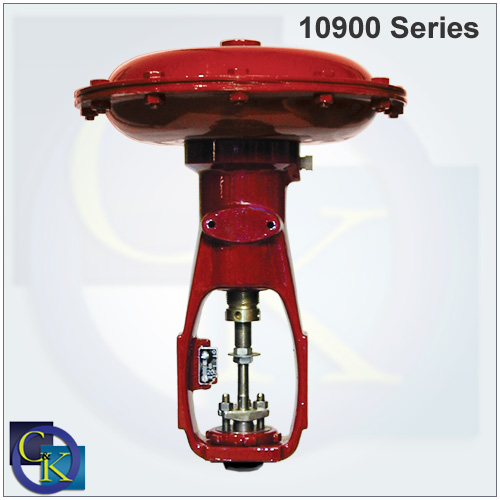 Masoneilan, Regulators
10900 Series Pressure Regulator-Actuator
Powered directly by the process, the 10900 actuator is used with the Masoneilan 500 series regulators to provide accurate pressure regulation without the need for external energy or controls.
Different diaphragm material options meet various temperature and fluid compatibility requirements. The 10900 Series actuators are available as spring-opposed assemblies or as differential pressure powered devices.
Features And Benefits
Wide variety of configuration options allow customization to suite a broad range of application requirements
Single-spring design offers simple operation and reduced maintenance
Compatibility with Masoneilan 500 Series regulators offers an efficient and effective solution for high capacity applications
Common Applications
The 10900 Series actuators are for use with Masoneilan Model 525/526 and Model 535/536 regulators in a wide range of pressure reduction, back-pressure reduction, high differential pressure and low differential pressure applications in a process plant.