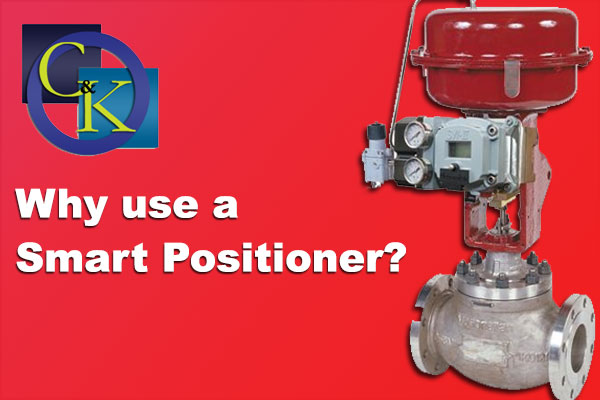 Why use a "Smart" Positioner like the Masoneilan SVI2AP?
Thinking of making the jump from Analog to Digital Smart Valve positioners? It's easier than you think and Smart Positioners can actually be less expensive than the old analog type. Considering all the separate analog accessories that are built into today's smart devices, the cost savings vs analog can be significant.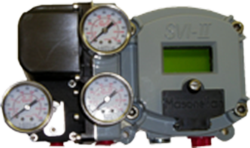 But not all Smart Positioners are alike! Smart Positioners like the Masoneilan SVI2AP HART accept direct 4-20 mA signals just like analog, are self-calibrating, and can help reduce inventory. Just select the valve mounting kit and the same universal positioner can be used on any size and brand rotary, linear, fail open or fail closed valve. The SVI2AP even offers a built-in LCD display for local configuration and valve information at-a-glance. Add in the digital performance and accuracy along with all the programmability and built-in diagnostics, making the jump to a Masoneilan SVI2AP is really a "smart" move!
Here are a few reasons to make the switch:
1. BETTER ACCURACY and VALUE
For a few dollars more than analog, Smart Positioners provide improved control with better resolution and accuracy over older analog technology by utilizing digital technology.
2. INCREASED CAPABILITY AND VERSITILITY
Smart Positioners include easy to configure features like Tight Shut-off, Custom Characterization, Split-Ranging and even Remote Mounting.
3. CONSOLIDATE ACCESSORIES AND SAVE $$$
Masoneilan SVI2AP offers (2) limit switches and a 4-20 mA position feedback signal in one compact device. Eliminate the separate I/P transducer for those old pneumatic positioners and save even more $$$.
4. INCREASED FLEXIBILITY AND REDUCED INVENTORY
A single Masoneilan SVI2AP can be used on any Linear, Rotary, Fail Open, or Fail Closed valve with any size Spring Diaphragm actuator – just select the required mounting kit for your particular valve type.
5. A WINDOW TO YOUR PROCESS
The SVI2AP includes an optional LCD display that allows local set-up without a hand-held configurator and displays position, signal, and air supply.
6. IMROVED RELIABILITY
The SVI2AP's unique rotary Hall Effect sensor is a non-contact high resolution sensor that replaces problematic potentiometers for accurate valve position sensing and allows for a totally sealed housing.
7. EASY SET-UP
Smart positioner digital technology provides auto-tuning and allows remote access via HART or other protocols for those hard to get at valve locations.
8. DIAGNOSTICS TO QUICKLY DETERMINE VALVE KPI's
The continuous diagnostics include self-monitoring of SVI II AP positioner operation, number of valve cycles, and distance traveled, hours of operation divided in three categories (time closed, near closed, and open) and a multitude of valve performance-related alarms.