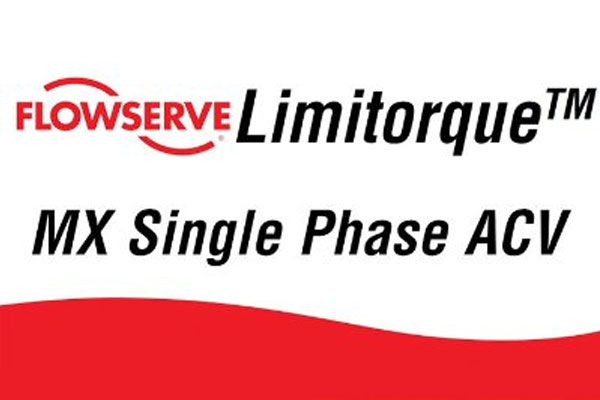 Release of MX-05 and MX-10 products for Single Phase ACV Markets
Please be advised that Flowserve Limitorque is releasing to quote the MX-05 and MX-10 electronic actuators with single phase ACV capability. The actuators are available with the same RPM and torque ratings as the three phase ACV MX-05/MX-10.
The single-phase MX electronic valve actuator offers greater reliability by leveraging BLDC motor and control technology that was part of the QX non-intrusive, quarter-turn actuator.
Promotes lower total cost of ownership at the asset level as it allows customers to connect to any and all single-phase ACV busses without changing the motor.
Delivers durable functionality and precision control in critical applications where process and control valves modulate up to 1800 starts per hour.