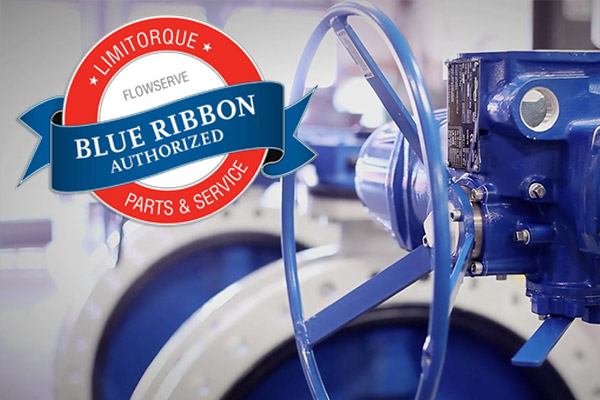 Limitorque Blue Ribbon Service and BEYOND with C&K
"Limitorque Blue Ribbon Service" is a well-used moniker designating "official" Factory Certified Service representatives for Limitorque actuation systems. This was traditionally a difficult to obtain designation typically given to stocking distributors for a given area that also had a SOLID and experienced service department. Unfortunately, the modern version appears to include every new distributor with a technician that has attended a factory training class, regardless of aptitude or experience.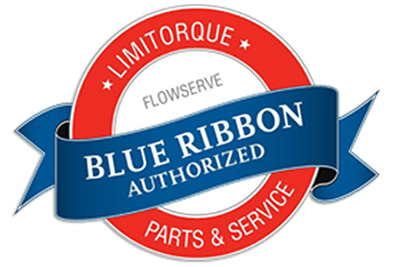 Still, there remains a huge value in using a Blue Ribbon service center as they are not only factory trained, but required to use factory parts when conducting repairs. In addition, as a stocking distributor, they are likely to have OEM parts on the shelf to provide quick turnaround. We at Chalmers & Kubeck join other Limitorque Blue Ribbon service Centers in reminding you that "when there is no second chance, we are there for YOU!". You have invested in what many consider the best actuator on the market; you should maintain that investment with the best quality service available, period.
Unfortunately, not all distributors and repair centers are created equally. While, some will meet these minimum requirements, they may lack the needed inventory. It takes many years to build a truly experienced team that can meet the strenuous schedules often required to get your equipment back online. This is not the time for OJT or learning via the "school of hard knocks".
So how do does Chalmers & Kubeck go above and beyond Blue Ribbon requirements? Let me explain.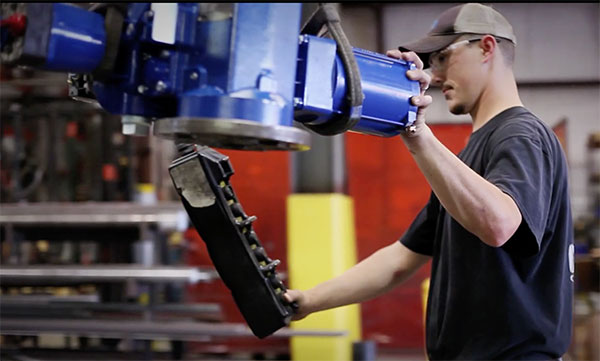 OUR TECHS: With any repair service quality begins with technicians. At Chalmers and Kubeck we invest heavily in training and far beyond what is taught by the manufacturer. Several years ago C&K developed a comprehensive and challenging in-house program, that all technicians must complete prior to attending factory training. Our Tech Level 1 class is quite rigorous and has been described as more like boot camp in the military. Our training philosophy is to start with very a basic foundation and through training (class room and hands-on), expanding that knowledge until we develop team members able to function as Lead Technicians able to manage a full service team that will shine in front of our customers. As previously stated, this takes years to accomplish and a solid commitment from both C&K management AND the individual technician. The C&K training culture results in a loyal workforce of experienced (often decades long) technicians that have "been there done that"; the results in being able to quickly and efficiently (and safely) solve challenging MOV problems.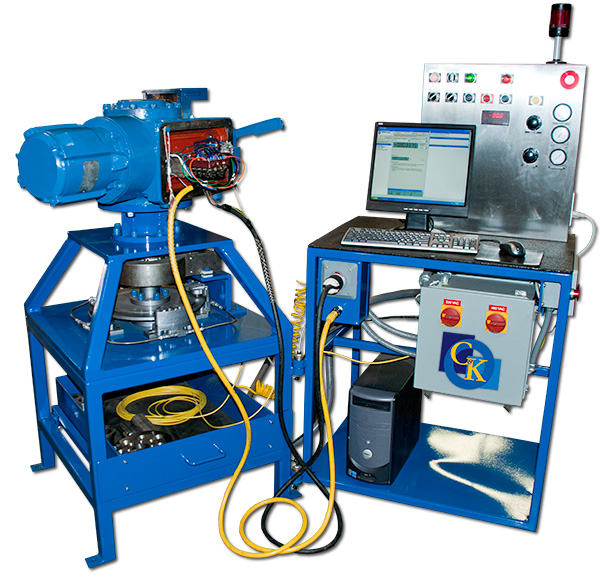 TORQUE TESTING: Limitorque® is the oldest name in actuation; known for decades for quality and reliability. Their dedication to rigorous testing of each new unit is a tribute to their quality commitment. Functional testing is the most reliable way to insure each MOV performs to specification; while easily accomplished at the manufacturing site, it is much more difficult during service and repair operations.
Chalmers & Kubeck is proud to routinely provide in-house TORQUE and/or THRUST testing for repaired and refurbished actuators. Our rigorous inspection and quality repair program, along with torque (and/or thrust) testing of every rebuilt Limitorque unit, we are proud to back our work with a 3 year full warranty.
VALVKEEP: Everything we do at Chalmers and Kubeck revolves around ValvKeep®. We document every detail of new Limitorque® MOV assemblies as well as all repair and testing activities. Of course we record conditions and configurations, but we also capture images of damaged/worn parts, traceability information for OEM replacement parts, as well as attaching all external reports such as torque stand tests and even wiring diagrams. ValvKeep continues to be the way C&K does business, PERIOD!
BEST IN CLASS: Our commitment to training, decades of experience, technical tools such as ValvKeep®, torque/thrust testing, results in Chalmers and Kubeck having a developed a reputation as being one of the best in the entire industry when it comes to Limitorque®. We recognize that to continually strive to be "Best in Class", we have to provide our people with the resources to be successful.