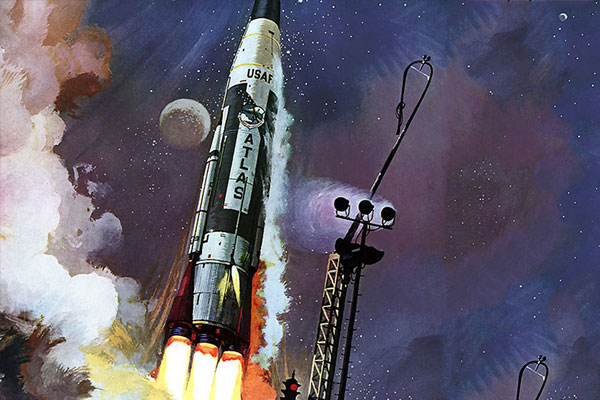 Right under the Chalmers and Kubeck logo is a tagline that reads, "Setting the Industry Standard since 1950". It may go unnoticed by many or perhaps you have read it and have not given it much thought. At this point, you are familiar with Chalmers and Kubeck so your perception has been established through the interactions you have already had, and you look at C&K as the solution provider for whatever area we happened to have helped you with.
While covering my territory for Chalmers and Kubeck as a Regional Sales Rep and an engineered solution provider, I am meeting new people regularly and upon introducing myself I often hear them remark at the company name " Hey I have heard of your Company" followed by the image they hold based on the story they have heard or interaction they have had. Easily 50% or more of the time, it is in regards to the long history of incredible machine work that we have done and the company was built on in the Aston Pennsylvania area. As I cover Florida, there are many northerners who have transitioned south and brought with them their stories of the large complicated work handled by our company headquarters. As the tag line reads, we have been setting the standards for quite a while.
At other times, especially in Florida, the recognition is based on the incredible support for actuated solutions we have provided and supported for nearly 4 decades across a wide variety of industries and applications. While we support the majority of Power plants on the East Coast, we have also supported gear boxes on popular Disney attractions, handled Navy refueling in critical nuclear docks, supported fuel transfers on numerous Pipelines and so much more. We even have equipment and solutions supporting what was once the launching page for NASA's Discovery, Challenger and other space shuttles.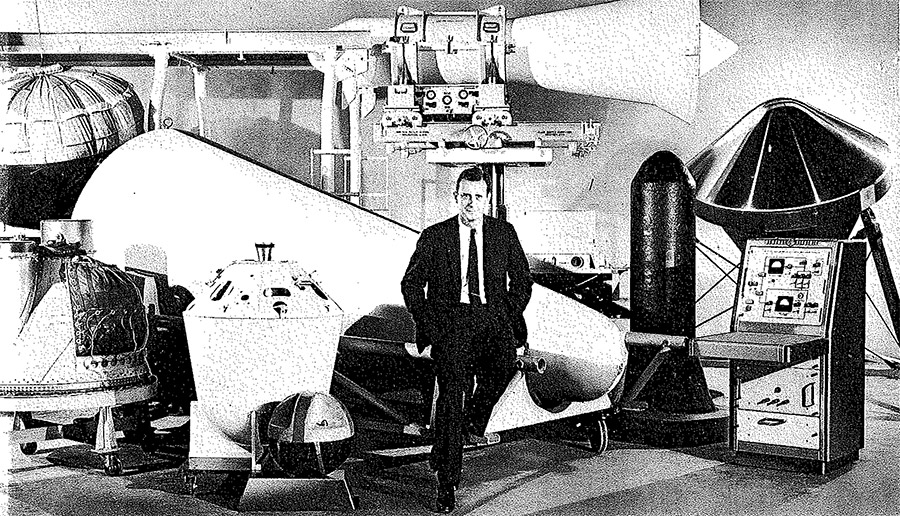 There are too many incredible stories to tell but there is one that I would like to highlight that may give you some small insight in to the scope of what Chalmers and Kubeck are capable of, as well as some of the historic success that we have built upon to become the Industry leader we have. The NASA work I mentioned above was not our first foray in to supporting space missions. In the late 1950's, Chalmers and Kubeck were an integral part of over 4000 subcontractors who assisted General Electric's Missile and Space Vehicle Department. Our tasks was the fabrication of the special radar tuner used on the RVX-2 Re-Entry vehicle.
GE released a publication around the project titled, "How Subcontractors play important role in G.E., USAF re-entry vehicle progress." In which they specifically highlight Chalmers and Kubeck's contributions.
In the article, they note that while they can not highlight all of the subcontractors involved with the project, "perhaps of more interest and of greater significance is a summary of " Chalmers and Kubeck's contribution. The following excerpt I take directly from the article.
"Chalmers an Kubeck specializes in machining and fabricating radar, missile and field service devices. Located in Chester Pennsylvania, C&K has grown from a six-man operation in 1953 to it's present status as a major local community business firm doing over one half million dollars worth of business." ( At that time, now over 90 Million a year as we continue to grow as the article highlights due to the success of contracts similar to this one.)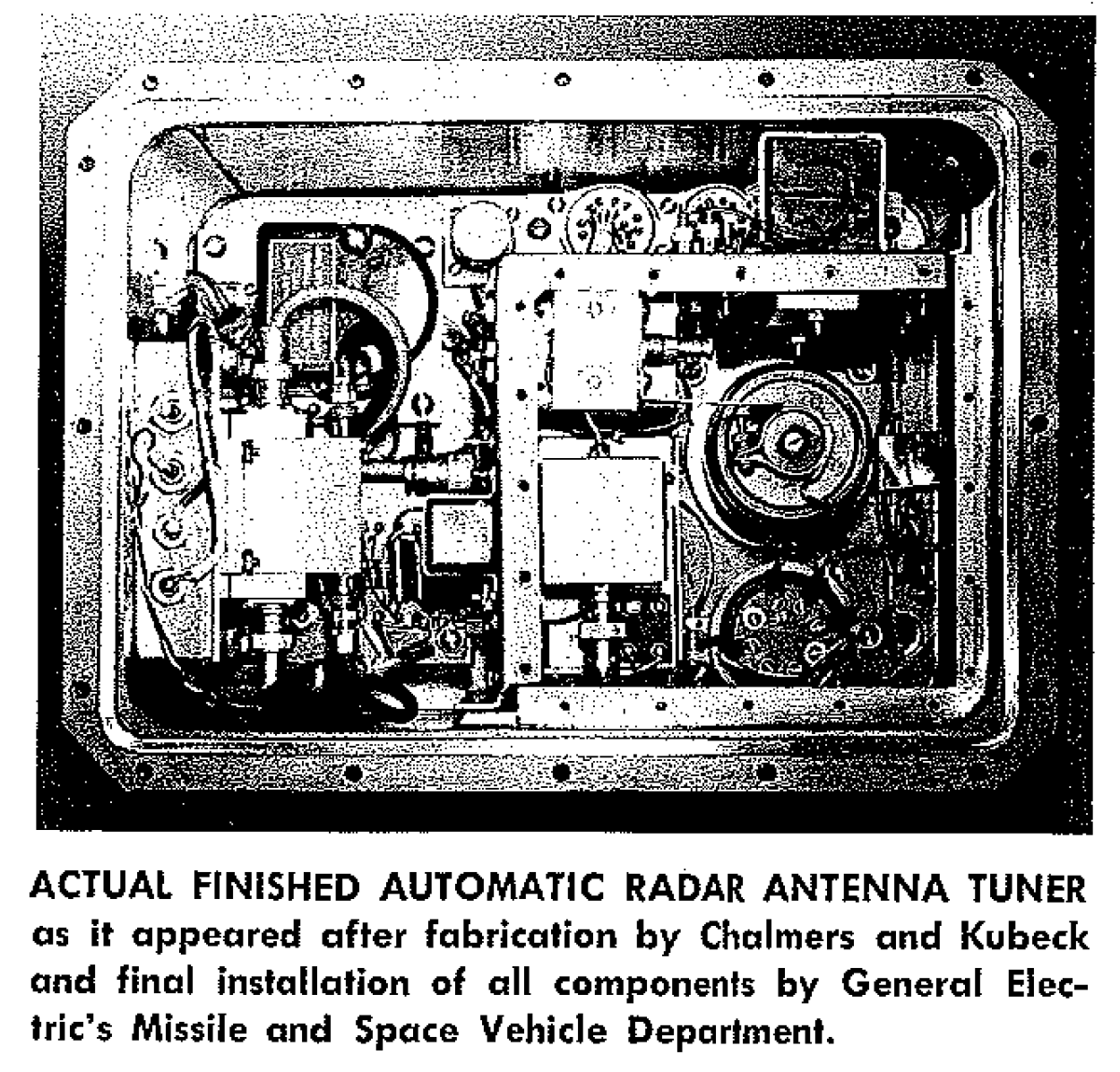 "In 1958, the Missile and Space Vehicle Department of G.E. was awarded a USAF contract to continue already intensified studies associated with the development of ablation re-entry vehicles. The contract involved the design and fabrication of an experimental, recoverable ablation-type nose cone or re-entry vehicle, including the development and fabrication of the necessary recovery and instrumentation subsystems. To be called RVX-2, this re-entry vehicle would be slow on the Atlas missile to check out the design parameters of ablating re-entry vehicles with extremely high impact speeds.
The vehicle instrumentation MSVD engineers were called on to develop included an automatic radar antenna tuner assembly. This device required as an aid to ground personnel in maintaining telemetering contact wit the RVX-2 vehicle during the re-entry phase when shock-induced ionized gases would seriously weaken or totally destroy radar signals in the frequency range of 30 to 30,000 megacycles. This tuner had to be packaged so that it would be able to withstand the vibrations of missile take-off, the stream heats of re-entry, and the internal pressure of up to 15 pig encountered at the high altitudes. In addition, the package or housing had to be very light weight. MSVD turned to Chalmers and Kubeck and presented them with the housing requirements.
CHALMERS AND KUBECK SOLVES THE PROBLEM
Because of the extreme heat, vibration problem, weight requirements and internal pressures to be encountered, the production of the antenna housing was difficult. Magnesium, the lightest available metal, was used. To produce the desired box-shape of the strength required, C&K proposed to form the box from a flat piece of magnesium which would require the ending of just one seam. This forming process posed another problem since magnesium has a tendency to crack while bending. This was circumvented by heating and forming the metal in a jig while hot. After the bending and welding phase, a special inside milling operation was necessary. This required the development and fabrication of a special milling head so that the close tolerance machining operations could be properly performed. After each housing was produced, it was subjected to extensive testing and inspection.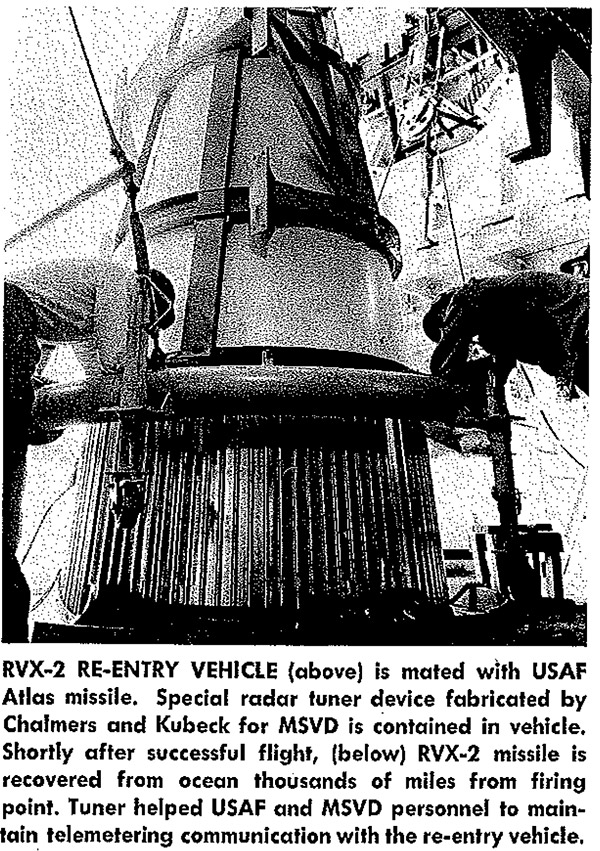 Chalmers and Kubeck suit all the required antenna tuner assembly housings for the MSVD and delivered these on time, overcoming many fabricating problems. In addition to performing a service for G.E., Chalmers and Kubeck benefited in that they gained new skills for use in future projects. General Electric MSVD, for it's part, successfully developed the RVX-2 re-entry vehicle. This experimental vehicle flown in a USAF Atlas ICBM is the largest re-entry vehicle to be recovered after traveling the full intercontinental range. The recovery of this vehicle provided he Air Force with vital information about ablation re-entry vehicles for Atlas."
While I am proud to share this little known story of C&K's early successes, it stands as just one of the many stories our customer's tell. While we have been setting the standards in our industry for decades, the drive to do so resides in our passion for helping our customers and always striving to be better so we can help them with even more. We continue to be known for our leading machining, CNC, gearing and other related fabrication abilities. But we have grown to also be engineered solution providers for a complete range of flow control solutions which include premier lines from G.E. , Flowserve, and other major manufacturers.
With this growth, we find new ways each day to help our customers with cost effective products and solutions. While many of these become routine, we occasionally get the chance to do some special or unique and our team is always ready to rise to the challenge. Each time, the way our customer's know C&K changes to reflect our latest accomplishments. How is it that YOU know Chalmers and Kubeck? What is your story?