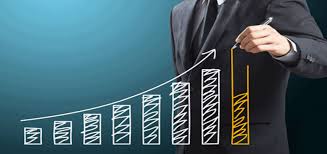 C&K continues to grow – 3 new additions to Sales team1
Chalmers and Kubeck have seen incredible growth with the new focus of our new CEO on providing better sales support to our customers across the southeast. To further support those efforts, we have added three new faces to the C&K outside sales team. Each of them bring a unique perspective from years of industry experience while adding the the already warm and professional sales culture of our existing team. Please help me in welcoming me to the team.
Allen Capara: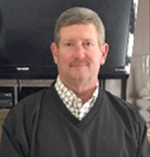 We are so excited to introduce Allen Caprara as our new Service Sales Manager! Allen received a BS Degree in Marketing and Management from Faulkner University in 1984, Montgomery, AL. He then worked in the family business for three years before entering the industrial world. In 1988, he began working for Industrial Valve Service in Mobile, AL and spent five years in sales covering major accounts in the Southeast. In 1993 he was promoted to Operations Manager in Cleveland, TN and led the start-up of the new facility. Allen managed the Industrial Valve Service in Cleveland for 23 years. Allen's experiences include OEM Affiliations, GTC Network, Blue Ribbon Center, Black Tie Center, MARC Centers, HR Responsibilities, Safety Compliance, Project Management (valve outages and service work), as well as Contract Negotiations(OEMS's, Vendors, and Customers).
Greg Brewer: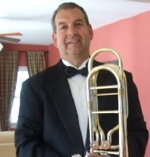 Greg is our newest Virginia Territory Manager. Greg comes to Chalmers & Kubeck South with 20 years of experience as a sales engineer with AC Controls. There he was responsible for selling and supporting valve, instrumentation, and technical service offerings. Greg has been married to his wife Leslie for 29 years and they have two children. In his spare time, Greg plays the trombone and performs at various venues in Richmond, VA. He is also part of a 16-piece swing band.
Jay Denning: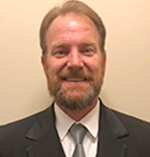 Jay brings years of experience in outside sales and account management to various aspects of the automotive, industrial, and power generation markets. He has extensive background working with customers such as, Freightliner Trucks, BMW, Duke Energy, and numerous coatings manufacturers. His previous assignment was selling instrumentation (pressure, level, temperature, and flow) to pulp & paper, specialty chemicals, and the power industry.
Jay is a native North Carolinian and a graduate of the University of North Carolina at Charlotte. He lives in Cary, NC, and is married to Stacy and has three children, Patrick, Caroline, and Victoria. He is an avid golfer and fisherman.
We are so excited to welcome them all to the team. They will be a big part of our future growth and success as we strive to support or growing list of principals and products. More new to come soon on that front!