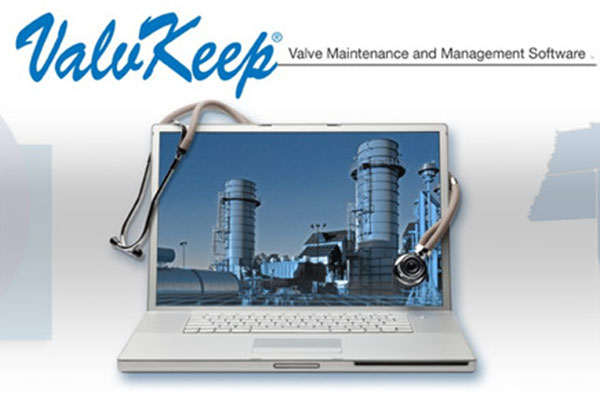 Digital Asset Manager or OSHA Compliance Tool? Both?
It is no secret that our industry has become more and more regulated and customers are required to do MUCH MORE with fewer resources. Whether it is the increasingly stringent EPA fugitive emissions standards and the resulting LDAR programs or OSHA's 1910.119 Process Safety Management requirements, documentation continues to rule. The "must have it NOW" reality has made the age of handwritten (or typed) paperwork all but obsolete in the fast paced digital valve and actuation world.
Twenty (20) years ago, it was not unusual to have huge maintenance outages lasting several weeks where there was adequate time to repair, replace, and/or PM all of the Pressure Relief Valves, Control Valves, MOV's, and Manual valves that needed attention. While outage planning was important, there was always time to add a valve or two (or 30) to the list while the plant was down; time and money seemed to be in greater supply back then. The current trend is to have much shorter outages with minimal downtime and very tight budgets; determine what needs to be addressed, do it, and "get back up".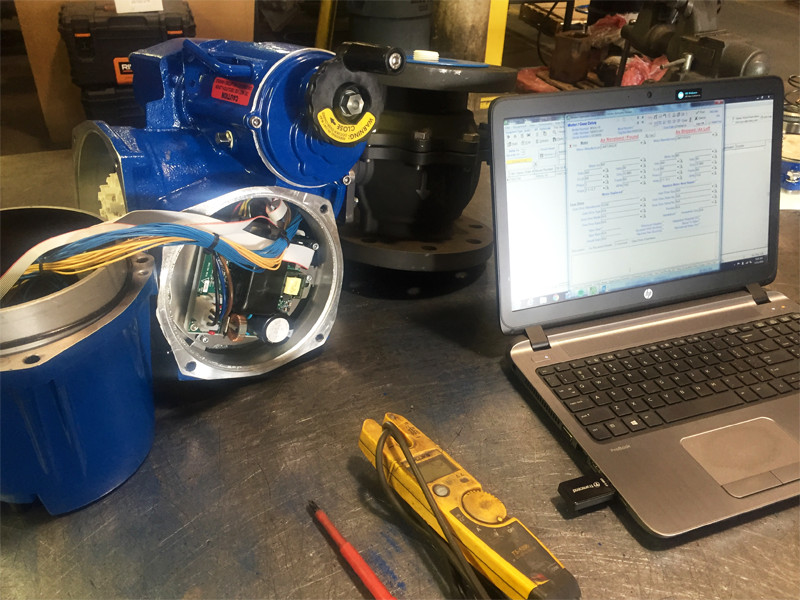 Over the past several years, there has been an effort to develop software to answer the "what needs to be addressed" question. Typically, these programs have focused directly on Control Valves or Pressure Relief Valves while other valve and actuator types have been less visible; the exception has been ValvKeep®, used by Chalmers & Kubeck – South. ValvKeep® addresses Control Valves, Pressure Relief Valves, Motor Operated Valves, and Manual Line Valves (gate, globe, check, ball, plug, diaphragm, etc.); in other words it truly is "Valve Keep".
Owners have instant access to their valve and instrument service records (both current and historical) via secure internet portals from anywhere in the world 24/7. Critical valve dimensions, individual part evaluation, photo documentation, test results, supporting documentation (P&ID's, maintenance manuals, wiring diagrams, spring charts), maintenance intervals, etc. are all stored in ValvKeep® for immediate retrieval.
Maintenance planning typically depends on historical data from previous repair/service events along with current operating experience. Unfortunately, historical data is often difficult to locate or even unavailable making the planning function particularly challenging. This can result in servicing valves/actuators that are have no problems while overlooking those in need of attention. ValvKeep® addresses this problem by maintaining a "life line" for each piece of equipment (PSV, CV, MOV, LV) from its new installation to each and every service event through its life; an unlimited amount of historical data can be stored to allow for quick trend analysis, failure evaluation, maintenance interval determination, etc. by the owner.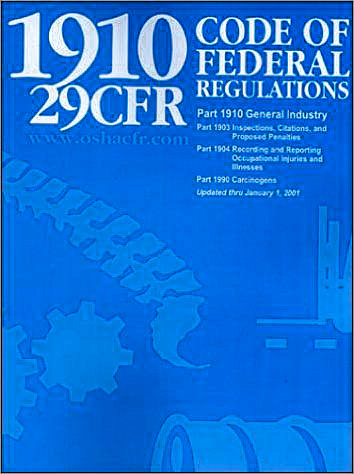 OSHA 29CFR1910.119 para. (d) aka Process Safety Management
This section of the standard specifically applies (per OSHA) to " (i) Pressure vessels and storage tank; (ii) Piping systems (including piping components such as valves); (iii) Relief and vent systems and devices; (iv) Emergency shutdown systems; Controls (including monitoring devices and sensors, alarms, and interlocks) and, (vi) pumps." The practice of running equipment to failure is no longer permissible and employers must review their maintenance programs and PM schedules to see if there are areas where this practice can be replaced with "an on-going mechanical integrity program".
Documentation is what drives compliance with this part of the standard; being able to verify (prove) that PSV's are sized/selected correctly for the application and then are properly maintained is the cornerstone. Maintenance intervals must be determined (historical data) and then reviewed periodically to insure they are appropriate. OSHA requires documentation of how the interval was determined and documentation that maintenance was actually performed to that interval. ValvKeep makes compliance with these provisions much easier; PSV sizing records can be stored, historical data easily accessed, reports generated to validated repair intervals, and each event documented in detail.
ValvKeep® handles the OSHA requirement to establish maintenance intervals "based on prior operating experience" by providing a variety of analysis functions that allow customers to best determine the appropriate maintenance cycle. Once determined, ValvKeep® automatically tracks each piece of equipment and proactively notifies the customer when the next required maintenance date is approaching. OSHA "Mechanical Integrity" compliance is NO PROBLEM with ValvKeep®.
FINAL THOUGHTS:


GE's Green Tag Center (GTC) program for Consolidated® pressure relief valves was established in 1982 and is considered to be one of the very best in the industry. GTC's undergo a rigorous selection process and are audited ANNUALLY to ensure continued excellence. Each GTC is certified by both the American Society of Mechanical Engineers (ASME) for the assemble of NEW pressure relief valves and the National Board of Boiler and Pressure Vessel Inspectors (NBBI) for the REPAIR of pressure relief valves under their VR program. Each technician is factory trained and certified at multiple levels and must be RECERTIFED each year. GTC's have access to the most recent engineering standards, procedures, and techniques to insure that each valve that leaves their facility or is serviced at a customer's plant site meets all OEM requirements. Only new OEM parts are used in GTC centers and their reputation for integrity is unsurpassed.
Documentation is what sets GTC's apart from other OEM service companies. Utilizing the proprietary ValvKeep® (VK) asset management software makes OSHA PSM compliance much less onerous. Actually, VK was originally developed with OSHA compliance in mind. GTC's utilizing VK offer customers immediate access to all information related to a variety of process equipment including Pressure Relief Valves & Vents, Control Valves & Associated equipment, Motor Operated Valves, and Manual Line Valves. Design and selection (PSV sizing scenarios), P&ID's, Process information, and Images are all captured and stored for immediate retrieval along with all historical maintenance records. OSHA "Mechanical Integrity" compliance is NO PROBLEM with ValvKeep®.
Find more information on the power of ValvKeep® Here.