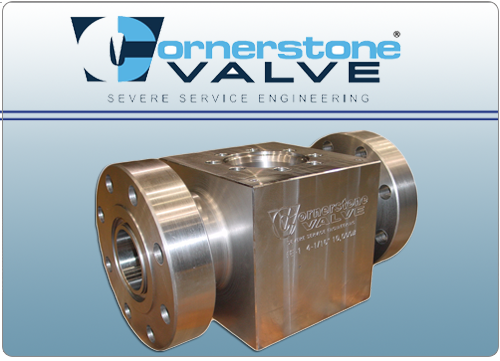 Chalmers & Kubeck is proud to represent Cornerstone for premier Severe Service Ball Valve solutions. Combined with our northern C&K Family, we cover the entire eastern region with engineered solutions and support.
Cornerstone's highly-experienced team members are experts in mechanical design, material science, testing procedures, analyzing and implementing our customers' specifications. Whether it is a new application, new combination of valve types or unusual materials, our Engineers are always eager for a new challenge. Cornerstone Valve's Engineering & Production Team work to offer continuous innovation and an improved valve range.
Each step of valve engineering and manufacturing can be validated using mechanical modeling software. Validation occurs through Finite Element Analysis of loads, tensions, deformations, and final Stress tests, according to the applicable International Standards. Top entry & side entry ball valves, Modular Double block & bleed valves from low pressure to API 15K pressure are engineered and manufactured to withstand and exceed the high-risk industry applications in Extreme conditions. Specific high-performance models are available to suit corrosive and severe abrasive services in sandy, slurry, fouling, scaling and solidifying conditions.
Custom designs are part of their legacy. They pride themselves on the ability to engineer and manufacture non-standard valves, which are often the most crucial component for your operating system. Unique bore sizes, different end connections and special trim materials are offered through our engineered products group.
Cornerstone Valve's Engineering team partners with plant and process engineers to understand their whole flow process and what they are trying to achieve. Only then can they guarantee an engineered solution that is application-specific.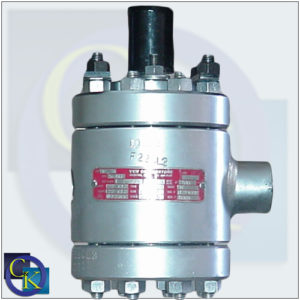 Cornerstone TP1 is a unique application specifically for the Power Industry. It has true inline repairability. Top Entry, One Piece Body In-Line Repairable Trunnion Ball Valve, Forged Bar Uni-Directional