Pressure Reducing Desuperheating Valve (PRDS)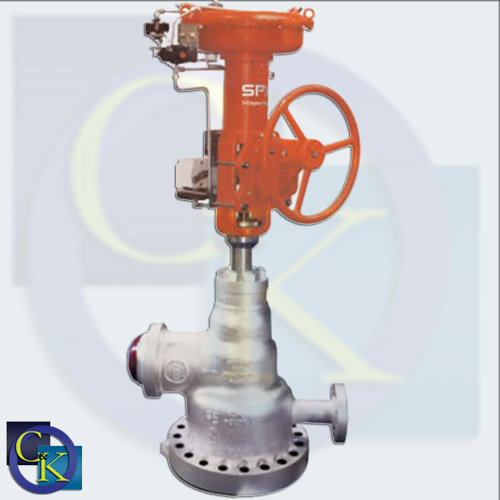 Copes Vulcan Steam Conditioning, Copes-Vulcan
Pressure Reducing Desuperheating Valve (PRDS)
The Copes-Vulcan PRDS is a single seat, angle style valve that combines pressure and temperature reduction in one compact solution.
The high pressure, high temperature vapor enters the main branch, is reduced in pressure and then coolant is introduced. The high velocities and turbulent flow conditions that are present immediately following the pressure reduction allow for rapid atomization and absorption of the coolant.
The PRDS is best suited to applications requiring continuous modulation.
Features And Benefits
High quality cast body
Smooth body contours to reduce stress concentration
Fully guided plug reduces wear
Trim is fully accessible through the bonnet for ease of maintenance
Solid valve stem eliminates thermal stress experienced in hollow stem designs
Unique water mixing provides superior control and eliminates piping thermal liners.