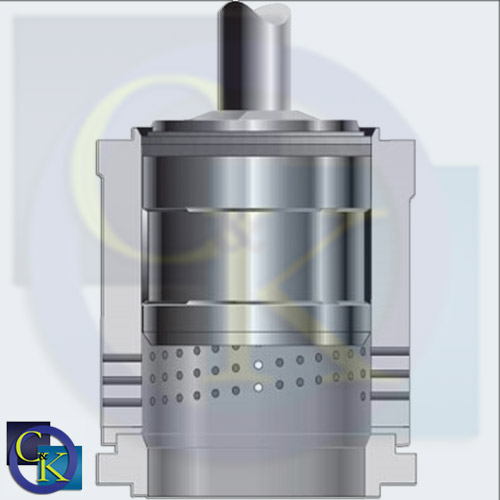 Copes Vulcan Trim, Copes-Vulcan
One Stage HUSH Trim
One Stage HUSH Trim is a specialty trim designed to reduce noise associated with compressible fluids and the undesirable effects of flashing and cavitation that would occur with most single pressure drop trims.
Features And Benefits
The trim does not prevent flashing or cavitation, however the damaging effects are reduced to acceptable levels through use of many small ports. Hush cage consists single cylinder with large number radially drilled orifices. Fluid exits numerous orifices as low energy jets resulting in significant reductions noise
Although many standard designs are available, One Stage HUSH is often custom engineered to provide various flow characteristics for optimal performance under specific operating conditions.
Common Applications
Drains
Steam pressure reduction
Steam dump
Feedwater regulation
Deaerator level control
Condensate recirculation