MA-III & MA-IIIU Mechanical Atomizing Desuperheater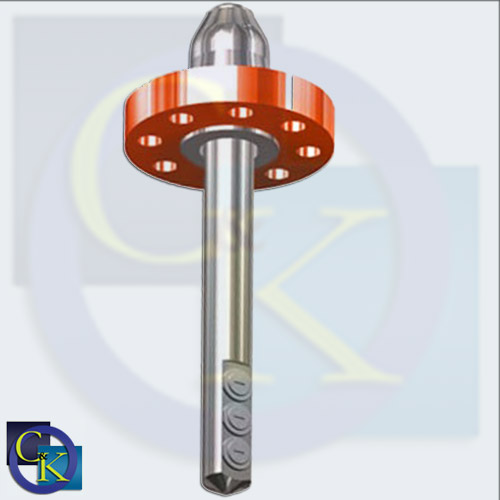 Copes Vulcan Desuperheaters, Copes-Vulcan
MA-III & MA-IIIU Mechanical Atomizing Desuperheater
The MA-III/MA-IIIU is a multi nozzle mechanical atomizing desuperheater that reduces steam or gas temperatures by introducing cooling liquids directly into the hot fluid. The MA-III/MAIIIU is a probe style direct contact heat exchanger. The liquid passes through the main tube of the desuperheater to the spray nozzles and discharges into the steam header.
Features And Benefits
The MA-III/MA-IIIU is generally used for applications which feature steady and transient loads. The primary use is for interstage attemperation of high pressure and temperature superheated steam and is specially designed for intermittent use. It is well suited for applications where limited differential pressure is available for injection purposes. The MA-III/MA-IIIU is also designed for higher capacities than the MA-I and SAMN at the same time supporting wider range of the liquid flows.
This model is available in two mounting options. The MA-III is designed for welding to the pipe line and the MA-IIIU is flange mounted. The MA-IIIU also offers mounting commonality with other 'U'-series desuperheaters (MA-IU, MA-IIU, MNSD-V and SAMN-U).
Common Applications